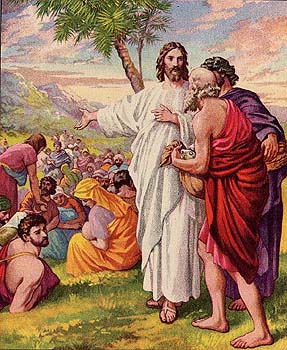 Throughout the historical path of humanity, God has revealed himself ever more clearly and insistently by his actions in history.  The most definitive and complete revelation of who he his and so, who we are, is in his Son, Jesus Christ, through whom everything was made.
So God is not simply an observer of history, watching what happens among the people he has made.  As the source of all things he continues to be its source, day by day and hour by hour sustaining, creating, loving the universe.
The mystery of God's creative love shines forth in the sacraments of the church, rituals given by God using created things to make present the realities of God's saving love in our daily lives.  In them, the Church sees the working of the Holy Spirit to bring all people into the saving love of the divine life.